Last Few Days Of Back-to-School With a Purpose!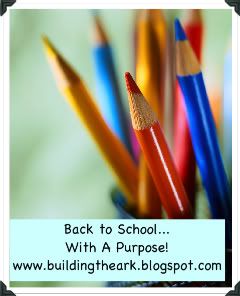 Just a reminder, if you are participating in
our fundraiser to bring school supplies to Ethiopia
, that all supplies should be in by this Wednesday, September 17th. Already, I've received so many boxes and bags that our dining room table was covered! And there are several more to come!!! I will make sure to take a picture when all is said and done. Look for the winners of the giveaways to be announced later this week! In the meanwhile, I have to get started on packing...